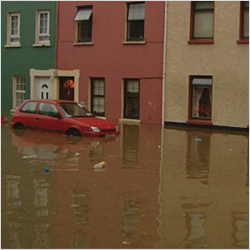 Tuesday
Partly Cloudy
High 17°C
Low 8°C
June the wettest month on record
Sorry, TV3 videos are no longer available to watch in your region
We now have a new home on the Roku box where all your favourite, award-winning TV3 programming as well as latest Irish news are available to view. For more information on how you can stay up to date with the best of TV3, please visit www.tv3.ie/roku
Tweet

02.07.12


Met Eireann has confirmed this morning that last month was one of the wettest, dullest and coldest Junes on record.

The south of the country experienced the worst of the weather as the clean-up from last week's rain still underway.

Today's figures show that the station at cork airport experienced its highest June rainfall since it opened in 1962.

The highest daily rainfall was on the 22nd of June at Malin Head, which recorded its highest June fall since 1955.