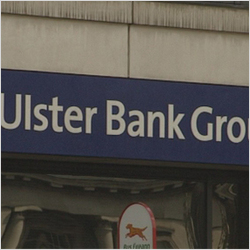 Thursday
Windy
High 11°C
Low 5°C
Ulster Bank problems persist
Sorry, TV3 videos are no longer available to watch in your region
We now have a new home on the Roku box where all your favourite, award-winning TV3 programming as well as latest Irish news are available to view. For more information on how you can stay up to date with the best of TV3, please visit www.tv3.ie/roku
Tweet

02.07.12


Twelve days after first experiencing technical issues, Ulster Bank say the situation is still not resolved.


The bank says 50 branches will stay open later this week in order to deal with customers and that staff are trying to get through the backlog of payments.


The bank has said that the problem began on the night of Tuesday June 19th. The automated systems used to process transactions failed due to an error caused during maintenance carried out in Edinburgh.


The exact nature of this error is not currently known, but the bank has said that it will launch a full investigation that will be overseen by independent experts.


This investigation will take place once the current problem has been resolved.


Over 70,000 calls have been made to Ulster Bank's call centre by customers who have been unable to access cash, with many people unable to draw down their salaries and social welfare payments last week.

Several branches opened over the weekend to deal with the backlog.

The Bank has apologised for the issues.