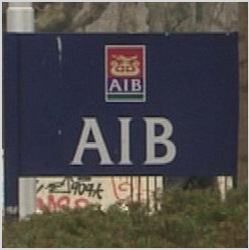 Friday
Windy
High 13°C
Low 5°C
AIB to ask former bosses to return part of pensions
Sorry, TV3 videos are no longer available to watch in your region
We now have a new home on the Roku box where all your favourite, award-winning TV3 programming as well as latest Irish news are available to view. For more information on how you can stay up to date with the best of TV3, please visit www.tv3.ie/roku
Tweet

28.06.12


The Chairman of AIB has announced that the bank is to ask former bosses, who presided over the collapse of the bank, to voluntarily return some of their pensions.

Speaking at the AIB Annual General Meeting, Mr David Hodgkinson said that the bank is focusing on reducing its overall costs in order to align its cost base to its operating performance.

Mr Hodgkinson said that if the bank did not change or reduce the staff's pension costs, the pension fund will have to close.

He said that the changes will be made by "moving from providing defined pension benefits to a defined contribution model".

Following his announcement, AIB staff are threatening to stage a protest to protect their pension entitlements.

This comes as a second blow to its staff as the bank recently announced its plans to reduce some of its costs by implementing a severance programme.

The scheme will target approximately 2,500 employees through a combination of early retirement and voluntary severance.

Shareholders were also told today that the number of people that are are unable to pay mortage repayments is continuing to rise.