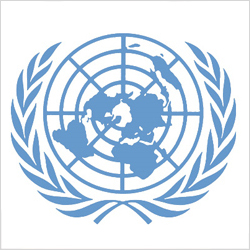 Monday
Drizzle
High 15°C
Low 7°C
Annan wants 'concrete' steps to end Syrian violence
Tweet

28.06.12


The UN envoy Kofi Annan has called a meeting in Geneva on Saturday to discuss a plan for political transition in Syria.

Invitations to Saturday's gathering in Geneva were sent by special envoy Kofi Annan to the five permanent members of the U.N. Security Council including Syrian allies Russia and China, but not to major regional players Iran and Saudi Arabia.

It's hoped that the meeting will lead to "concrete steps" and actions that will end the cycle of violence.

The US says it "firmly supports" the programme which is hoped will bring about some stability in Syria.