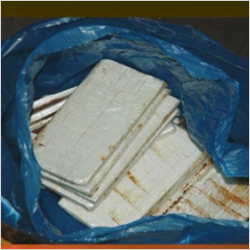 Sunday
Partly Cloudy
High 14°C
Low 8°C
Two men charged over record drugs seizure
Sorry, TV3 videos are no longer available to watch in your region
We now have a new home on the Roku box where all your favourite, award-winning TV3 programming as well as latest Irish news are available to view. For more information on how you can stay up to date with the best of TV3, please visit www.tv3.ie/roku
Tweet

28.06.12


Two men have appeared at Blanchardstown District Court this morning, following the record drugs seizure this week.

Garret Hopkins, from Leixlip in County Kildare and Abraham Shodiya, from Cabra in Dublin have been charged with possession of cocaine for sale or supply.

The 42-year-old and 31-year-old appeared seperately and are being detained at Clondalkin Garda Station.

A third man was arrested yesterday in connection with the seizure.

Gardai seized 350kg of cocaine on Tuesday in what's believed to be the biggest inland seizure of drugs in the history of the State.