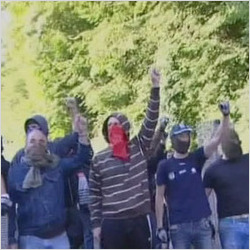 Friday
Windy
High 14°C
Low 4°C
Eurozone leaders await Greek elections
Sorry, TV3 videos are no longer available to watch in your region
We now have a new home on the Roku box where all your favourite, award-winning TV3 programming as well as latest Irish news are available to view. For more information on how you can stay up to date with the best of TV3, please visit www.tv3.ie/roku
Tweet

15.06.12


Politicians across Europe are holding their breath ahead of Sunday's crucial elections in Greece.

Voting papers and ballot boxes were being prepared ahead of the elections in Athens today.

The result will have huge implications for the Eurozone and beyond as speculation mounts that Greece will exit the Euro.

Eurozone leaders are expected to hold a teleconference once the result is made known.

Elsewhere, Spanish Prime Minister Mariano Rajoy met with EU Commissioner Joaquin Almunia today to discuss Spain's economic woes.

The country's cost of borrowing has eased slightly but it remains worryingly close to the levels that forced Ireland, Greece and Portugal into bailouts.

Spanish media reported that striking coal miners clashed with riot police in Northern Spain while Spain's public servant workers continued to protest against government cuts in Madrid.

It is said that they workers have resorted to using home-made rocket launchers in violent demonstrations.

While at home, leaders from both sides of the border met at Farmleigh to review the Eurozone crisis.