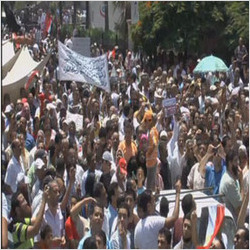 Wednesday
Windy
High 13°C
Low 4°C
Sorry, TV3 videos are no longer available to watch in your region
We now have a new home on the Roku box where all your favourite, award-winning TV3 programming as well as latest Irish news are available to view. For more information on how you can stay up to date with the best of TV3, please visit www.tv3.ie/roku
Tweet

15.06.12


Egypt has been plunged into fresh turmoil, after a court overturned the result of last year's parliamentary elections.

The country's largest Islamist party, The Muslim Brotherhood, has warned of 'dangerous days ahead', if those linked to the ousted President Hosni Mubarak are returned to power.

The Supreme Court said the elections were unconstitutional, and called for a fresh vote.