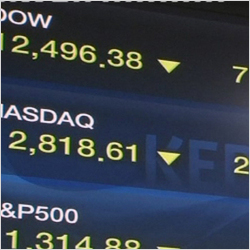 Monday
Partly Cloudy
High 17°C
Low 16°C
Spain's borrowing costs "unsustainable"
Sorry, TV3 videos are no longer available to watch in your region
We now have a new home on the Roku box where all your favourite, award-winning TV3 programming as well as latest Irish news are available to view. For more information on how you can stay up to date with the best of TV3, please visit www.tv3.ie/roku
Tweet

14.06.12


Spain's borrowing costs have risen to 7% this morning, a level which is widely regarded as unsustainable.

This is a Euro-era record high as Moody's cut Spain's credit rating to one notch above "junk" status.

The increase comes just before a planned auction of Italian bonds.

There are now fears that the bank bailout agreed at the weekend will not be enough to rescue the Spanish economy.