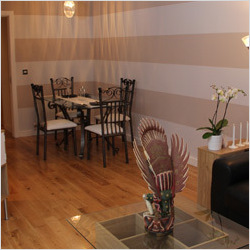 Sunday
Mostly Sunny
High 14°C
Low 8°C
Episode 4: Concept and Images
Tweet

05.06.12


Our homeowner bought her apartment a few years ago, but admitted it still felt like a rental. She wanted a space that she would be proud to have photos taken in on the day of her wedding. I used a strong Focal point in the room of 5 thick stripes painted in two colours (Mink & Soft Grey). This adds width to the space. Another Key feature is 15 silver mirrors mounted in groups on 2 walls, adding height and dimension.

TIPS

Coffee Table - Using a flat pack shelf, simply turn it on its side, screwing a sheet of similarly sized MDF to what will now become the bottom of your new table. Fix 4 casters to the MDF.

Turn the table so the wheels are facing the floor. You can place river stones, plants or ornaments in the cubes for effect. You can now get a piece of glass cut to size, or as we did, pick up a second hand piece from a charity shop

The Rug - A large rug can be very expensive. Alternatively you can buy an off-cut of carpet that suits your room / design. Most carpet shops offer a service called 'whipping', which is binding the edges with wool. Result, a large bespoke rug at a fraction of the price of a new rug.
Painting Stripes on a wall - There is nothing worse than wonky lines when painting stripes. To ensure you always have straight lines it is worth hiring a laser site. These project perfectly straight lines on the wall, which you can mark with a pencil, and join using a long spirit level.
Using Frog tape or low tack masking tape ensures you don't pull paint off the wall at the end.



BEFORE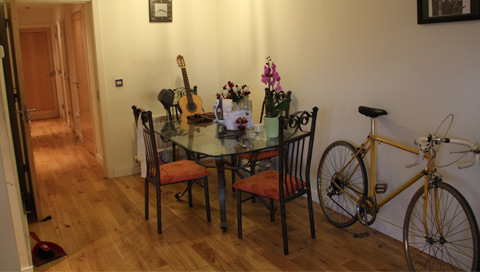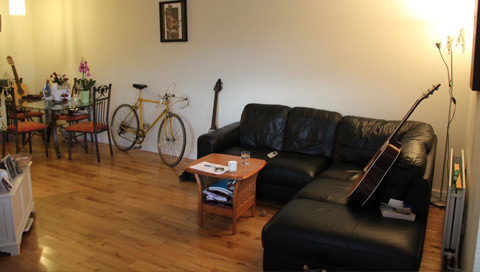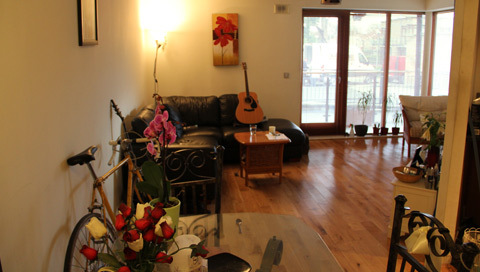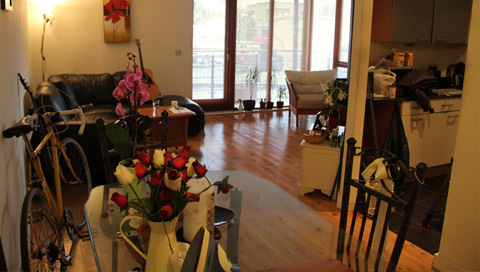 AFTER