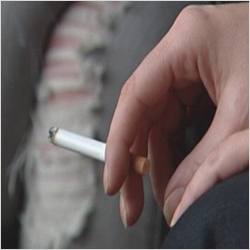 Wednesday
Windy
High 13°C
Low 4°C
Smokers start earlier in Ireland
Tweet

31.05.12


A new Euro barometer on attitudes towards tobacco shows that Ireland has the lowest average age of starting smoking (16.4 years compared to an EU average of 17.6).

Smoking is also a little more common in Ireland than in the EU as a whole, 29% compared to an EU average of 28% and well ahead of Sweden where it is only 13%.

The study also shows that on average, 60% of EU citizens support measures to make tobacco less visible and attractive, such as keeping tobacco products out of sight in shops or curbing the use of attractive flavours and colours.