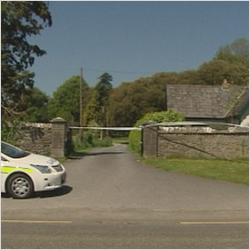 Thursday
Windy
High 11°C
Low 5°C
Man in court over Kilkenny murder
Tweet

31.05.12


A man is due in court today charged in connection with the death of a 51-year-old woman Co Kilkenny last week.

Siobhan Stapleton, a married mother of five, died after being assaulted outside her home at Glebe Lodge, Kilfane near Thomastown on Friday.

A man in his thirties was arrested in the Thomastown area earlier this week.