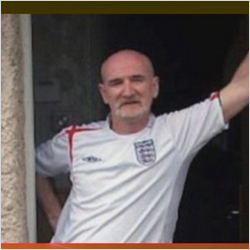 Monday
Drizzle
High 15°C
Low 7°C
Derby blaze - parents charged
Sorry, TV3 videos are no longer available to watch in your region
We now have a new home on the Roku box where all your favourite, award-winning TV3 programming as well as latest Irish news are available to view. For more information on how you can stay up to date with the best of TV3, please visit www.tv3.ie/roku
Tweet

31.05.12


The parents of six children killed in a fire at their home in the UK are due in court later charged with their murders.

55-year-old Mick Philpott and his 31-year-old wife Mairead had been questioned about the blaze in Derby earlier this month.

Last night police announced they'd been charged and will be brought before magistrates later.

The children who died were aged between thirteen and five.

Neighbours had praised Mr Philpott for his heroic actions as he valiantly tried to save his children during the blaze, then many commiserated after his emotional outpour.

However many are said now to be in shock at the revelations.