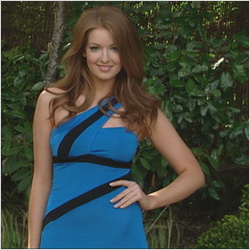 Friday
Showers
High 17°C
Low 13°C
Fashion: TV3 Fashion shop
Sorry, TV3 videos are no longer available to watch in your region
We now have a new home on the Roku box where all your favourite, award-winning TV3 programming as well as latest Irish news are available to view. For more information on how you can stay up to date with the best of TV3, please visit www.tv3.ie/roku
Tweet

30.06.11


Today our TV3 Fashion shop has a great range of dresses to suit every budget and every occasion. We have 3 great festival looks that would be great for anybody attending Oxygen this year. We also have 3 very glamorous grown up looks that are perfect for a Summer wedding & all for under €59. Lynn Kelly joins us now with her top six bargain choices.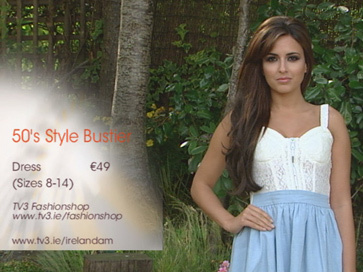 50's Style Bustier Prom Dress
Gorgeous Cream and Blue festival style dress with nipped in waistline and exposed zip detail. Tull underskirt. Very much in the style of what D&G had on the runway in previous collections.
€49.00 (8-14)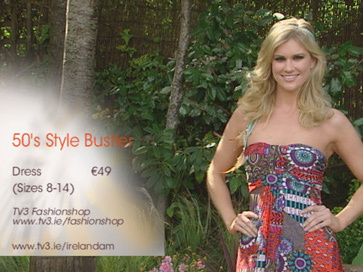 70's Vintage Maxi
This dress is the perfect festival look as seen on all the celebs. It can be also be worn to a Summer BBQ with wedges or to the beach with flip flops. The perfect little holiday dress. Soft touch jersey Lined bust Stretch fit Tie at back waist. Contrast bust to skirt Side seam is 122cm. Fabulous maxi with a burst of colour. €49.00 (SM-ML)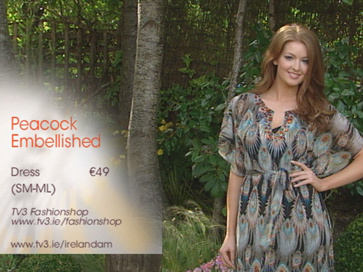 Peacock Embellished Kaftan Maxi
Beautiful Multicoloured Full lenght Kaftan inspired by the Sex and City 2 movie. This dress can be worn as an evening dress or simply to the beach on your holidays. A great dress that can be worn year after year.
€49 (SM-ML)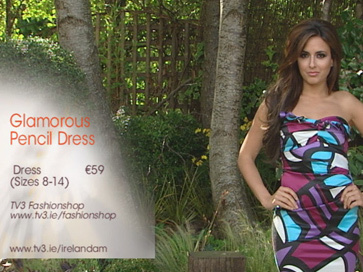 Glamorous Pencil Dress
This is definitely a dress to get you noticed. Strapless figure hugging dress. A perfect dress to wear to a Summer wedding or even a day at the races! Just add a hat and away you go.
€59 (8-14)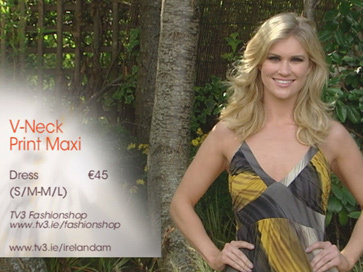 V-Neck Print Maxi
This is the perfect maxi dress to wear to a special occasion or just a day shopping in town with the girls. Dress it up with cute wedges or down with flats.
€45 (S/M-M/L)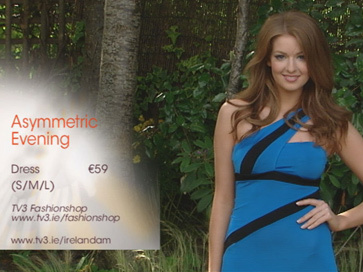 Asymmetric Evening Prom Dress (Also Avail in Cream)
A Beautiful evening gown dress that can be worn to any black tie event or even debs. This dress shows just the perfect amount of skin with a slit on the side or the dress.
€59 (S/M/L)