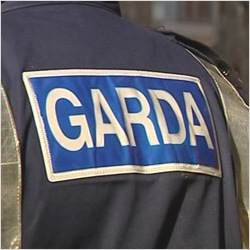 Tuesday
Mostly Cloudy
High 18°C
Low 14°C
Call for full inquiry into Garda 'rape tape'
Sorry, TV3 videos are no longer available to watch in your region
We now have a new home on the Roku box where all your favourite, award-winning TV3 programming as well as latest Irish news are available to view. For more information on how you can stay up to date with the best of TV3, please visit www.tv3.ie/roku
Tweet

07.04.11


One of the women at the centre of the Garda tape controversy has called for a full public inquiry.
Jerrie Ann O' Sullivan, a postgraduate student, said the experience had been deeply traumatic. She says she's been forced to go public today because Gardaí have leaked the identities of the two women involved in the tape scandal.
She was one of two women arrested at the Corrib Gas site in Co Mayo last Thursday.
Gardaí were later recorded apparently making jokes about raping and deporting one of the women.
Garda Commissioner Martin Callinan has received a preliminary report into the incident, and the Garda Ombudsman Commission currently has a team of investigators in Co Mayo.
The Shell to Sea group is now calling for an independent international inquiry into the policing of the Corrib gas protests.