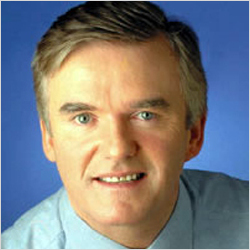 Friday
Showers
High 16°C
Low 14°C
Callely fined for holding mobile in car
Tweet

04.04.11


Senator Ivor Callely has been fined €60 for holding a mobile phone while driving his car.
Dublin District Court heard that a Garda saw him holding a phone to his right ear while driving his blue Jaguar on Ballybough Road in Dublin last October.
Senator Callely denied the offence, claiming he had been using a hands-free device.
When stopped by the Garda Mr Callely, a former junior minister for transport, who was embroiled in an expenses scandal over his travel and accommodation, gave his address as St Lawrence's Road, Clontarf.