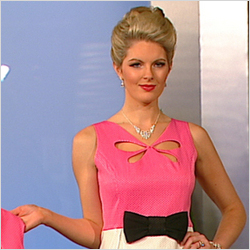 Thursday
Showers
High 17°C
Low 14°C
Fashion Fix : Vintage Fashion
Sorry, TV3 videos are no longer available to watch in your region
We now have a new home on the Roku box where all your favourite, award-winning TV3 programming as well as latest Irish news are available to view. For more information on how you can stay up to date with the best of TV3, please visit www.tv3.ie/roku
Tweet

07.02.11


Names like Joan Halloway, Audrey Hepburn and Grace Kelly embody the classic vintage era and this morning we are going vintage with looks inspired by the Hollywood stars.

Stylist Celia Holman Lee joins us now with her top six selection.

"Joan Holloway"
1950's style dress €250.00
Couture Boutique, John's Lane, Naas, Co Kildare.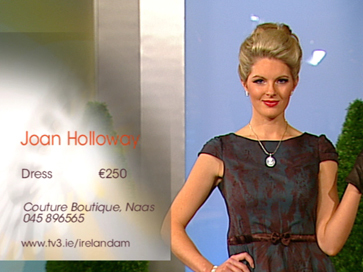 "Audrey Hepburn"
Silk white & black polka dot blouse €140.00
Cigarette Trousers €99.00
Couture Boutique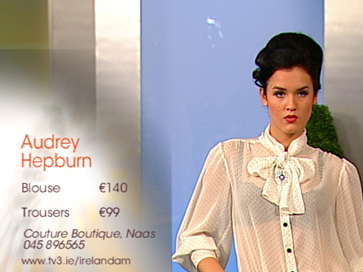 "Grace Kelly"
Black & Cream dress with belt €250.00
Couture Boutique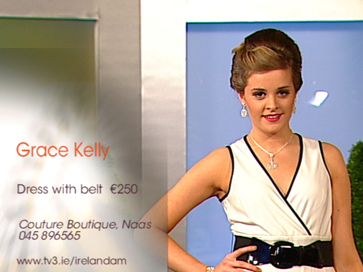 "Vintage Chic"
Coat €180.00
Pink & White dress €120.00
Scruples Boutique, Main St, Naas, Co. Kildare.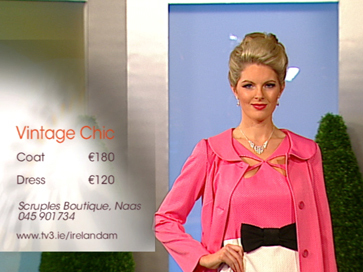 "Quirky Vintage"
Knitted dress €159.00
Scruples Boutique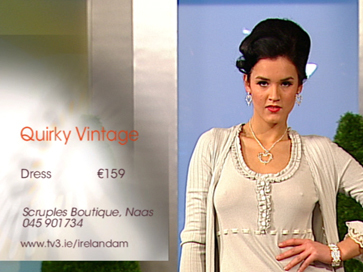 "Blue Vintage"
Cardigan €119.00
Cream Trousers €94.00
Scruples Boutique