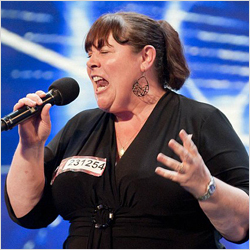 Tuesday
Mostly Cloudy
High 18°C
Low 14°C
Phone lines reopen for Irish X-Factor fans
Sorry, TV3 videos are no longer available to watch in your region
We now have a new home on the Roku box where all your favourite, award-winning TV3 programming as well as latest Irish news are available to view. For more information on how you can stay up to date with the best of TV3, please visit www.tv3.ie/roku
Tweet

08.10.10


Phones at the ready, it has been confirmed that X-Factor fans in the Republic of Ireland will once again be able to vote in the live shows.
Announced just in time for tomorrow's first live show, Irish viewers will be back in the game as the 12 finalists face off for the first time, from 19.40 tomorrow on TV3.
Irish viewers will be directed to www.tv3.ie/xfactorvote, where Irish voting numbers will be available as voting lines open.
This year The X Factor auditions took place in Ireland for the first time in four years and as a result there are three Irish participants in the live shows. Mary Byrne will be in the "Over 28s" category while Rebecca Crighton and Niall Horan are in two of the three groups in the "Groups" category.