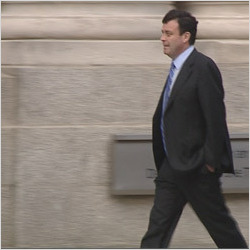 Monday
Partly Cloudy
High 17°C
Low 16°C
Lenihan admits 'belt-tightening' on the way
Tweet

30.09.10


After revealing the cost of bailing out the country's banks, the Minister for Finance is admitting that further belt-tightening is now on the cards for the people of Ireland.
Pressure is expected to mount on the Government ahead of Budget 2011, due to be unveiled in December.


Yesterday has already been dubbed Black Thursday - the day the Irish public found out the total probable cost of our banking crisis.
The bill for Anglo Irish Bank alone will be up to €34 billion euro - that's €34,000,000,000.00. AIB needs an extra three billion and is to be effectively nationalised.
The Minister for Finance described as the situation as "rock bottom" for Ireland's beleagured banking sector.
The announcement will bring the cost of the overall State bailout of the banks to €45 billion, or €50 billion under worst-case scenario losses at Anglo if commercial property prices fail to recover.
Following the Central Bank's announcement, AIB said that the bank's managing director Colm Doherty would be stepping down before the end of the year and executive chairman Dan O'Connor would leave the bank within the coming weeks as the State takes a majority stake of up to 90% of the bank

But in order to finance the bailout this December's budget is expected to be even tougher.