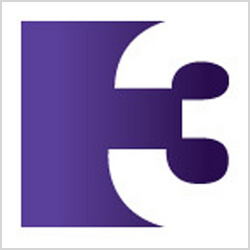 Friday
Showers
High 17°C
Low 13°C
TV3ís 2010 Autumn Schedule
Tweet

19.08.10


TV3 today announced its 2010 Autumn Schedule. The schedule has over 150 hours of new home-produced peak-time programming across all genres. Over 40% of TV3's output this autumn will be home-produced, up from 20% three-years ago. Highlights of the new additions to the schedule include The Apprentice: At Home; Take Me Out, presented by Ray Foley; Cocaine Wars; Come Dine With Me; Farmers: A Life on the Land, Boozed Up Irish Abroad and The Road to Dublin as we count down towards the 2011 final of the UEFA Europa League in Dublin's Aviva stadium.

Other programming highlights on TV3 this autumn include the return of the X Factor, which comes back to Dublin; The Xtra Factor; The Apprentice followed by The Apprentice: You're Fired which will be presented by Anton Savage; documentaries including, The Truth about…. and Behind Bars; premiere movies including Pineapple Express and Wanted; UEFA Champions League and UEFA Europa League.

This schedule builds on the growth in TV3's audience over the past three years; TV3 is now, by a distance, the second most watched station by Irish viewers, ahead of RTÉ2 and all foreign channels. TV3's audience in 2009 was greater than BBC and UTV's combined. Since 2008 TV3 has closed the gap on RTÉ1 by 20%. Last Autumn TV3 was the largest channel for Adults under 25 years of age, and we became the only major terrestrial channel to increase our share of viewing across the whole year. In 2010 TV3's share has grown by 3% despite the World Cup on RTÉ and by 5% excluding the World Cup. TV3 is now the most-watched channel in weekday daytime for Women under 45.

The 2010 schedule is the first of a new three-year plan to become the most relevant and entertaining channel for Irish audiences. TV3 has announced a target to exceed 50% of output to be home-produced by 2012. To facilitate this growth TV3 has also confirmed its plan to build a major new studio in 2011 which will be fully HD capable with audience capacity. Development is scheduled to commence in early 2011 and will be completed before the year end.

As always in TV3 the focus is on the viewer; this year is no different and the new plans and schedule will be formally launched to our viewers in a live Ireland AM broadcast from Galway City on Friday 20th August 2010.

Commenting on the launch today, David McRedmond CEO of TV3 said,
"This schedule marks the emergence of TV3 out of recession. We have solid financing in place; a digital strategy with 3e and tv3.ie; real audience and advertiser momentum and ambitious but realistic plans for growth."

TV3's Director of Programming, Ben Frow said,

"This Autumn our schedule reflects TV3 at its most ambitious.

Last year's favourite shows are back and we've also got brand new Irish entertainment, factual, feel-good drama and international sport. Best of all 40% of our programming is home produced, with over 150 hours of new Irish content in peak-time alone. I have every confidence that this will be another great autumn for TV3 viewers."

Based on the best selling book by crime journalist Mick McCafferty, Cocaine Wars chronicles the shocking story behind Ireland's deadliest gangland feud and lifts the lid on the Crumlin/ Drimnagh drug wars that has left 16 young men dead in tit-for-tat killings.

Teenage Lives from Paradise Pictures is a new series in which teenagers talk frankly about sex, drugs, bullying, body image and other issues that most affect them.

And, in 24 Hours to Murder, Dyane Connor deconstructs the 24 hours leading up to some of the country's most shocking killings and explores how violently abnormal events can have devastating consequences on once normal lives.

In Boozed Up Irish Abroad we enter the underground world of drinking, clubbing, casual sex, partying and living it large…..

The X Factor is back and, for the first time in 6 years, it comes to Dublin. And, of course, TV3 will be playing The Xtra Factor straight after the main show with new presenter Connie Huq.

Presented by Today FM DJ Ray Foley, Take Me Out, is the new dating show that pits one hapless guy against 30 women, and it comes to Ireland this autumn.

The Apprentice is back, with 16 new candidates, as is The Apprentice: You're Fired, with new host Anton Savage. Plus there is a new spin-off show this year as we visit The Apprentice: At Home to find out exactly what goes on in the house each week.

Written and presented by renowned journalist Kevin Myers, Where They Fell: The Irish in World War II dispels the myth that Ireland was neutral during the Second World War and reveals the truth about Ireland's involvement in the war during the turbulent years between 1939-45.

Farmers: A Life on the Land is a series filmed over 18 months that, for the first time on Irish television, takes an unsentimental and unbiased look at farming in Ireland today. Unflinchingly realistic, it isn't afraid to compare and contrast the romantic image of farming with the brutal reality of a culture trying to survive in a modern world.

Behind Bars, from Sideline Productions, explores the story of the Irish penal system and how it reflects the major social, political and cultural upheavals of Ireland's turbulent past.

And, after his success with The Truth about Travellers, Henry McKean returns to our screens with a new series of documentaries that invites the viewers to get a different perspective on, amongst others, Dwarves, Look-a-likes, Animal Activists and Naturists....

Great drama includes the return of the multi-award winning Glee, Spartacus and Ian Glen as Galway detective Jack Taylor.

Kathy Bates stars in her first television series in Harry's Law and one of the most scandalous series ever shown in the UK comes to Ireland with the remake of A Bouquet of Barbed Wire.

CAMPAIGNS

Our Forgotten Irish, focuses on the thousands of elderly men and women who live in Ireland today but find themselves abandoned by their families and cut off from mainstream society.

Behind Closed Doors highlights the growing issue of domestic violence in Ireland today as revealed through shocking true-life cases - not only the abuse of women and children at the hands of violent men, but also the increasingly prominent issue of men being abused by women.

Century Dublin is a hugely ambitious project from Big Mountain Productions which is based on the 1911 census productions. It sets out to tell the real story of Ireland's capital city at the beginning of the most remarkable decade in its history, along the way uncovering the extraordinary divisions in class, culture and religion that set Dublin apart from other cities in Europe.

In The Shadow takes a comprehensive and honest look at depression in Ireland today and attempts to bring a wider understanding and appreciation to this often misunderstood illness.

SPORT

As well as UEFA Champions League, TV3 will be playing host to the 2011 Europa Cup Final. The Road to Dublin 2011 kicks off live on 3e this Autumn with the group stage of the UEFA Europa League. The Aviva Stadium stages the 2011 final, the biggest televised sporting event ever to be held in Ireland. You will see it exclusively live on TV3.

FEATURES

Lazy, spoiled Irish teenagers are taken away from Mum and their home comforts and are challenged to survive in the real world – where they have to fend for themselves - in Young, Dumb and Living off Mum from Straywave Productions.

Irish chef, Stuart O'Keefe, fronts TV3's first cooking show, Roast It!

Andrea Hayes and Michael Hayes return with a third series of the popular Animal A&E

And In How Healthy Are You? Elsa Jones confronts and debunks some of the most common health and fitness issues affecting the country.

Come Dine With Me finally comes to Ireland. Made by ITV for TV3, it comes complete with bad food, rude guests, hideous homes – and the iconic voice over of Dave Lamb.

And, right across the schedule, TV3 has a whole range of special events and series....
We'll be counting down the Irish Celebrities You Love to Hate and telling the story of The Irish in Hollywood.

Celebrity Salon will be returning with a batch of new celebrities – this time running their own salon that is open to the public.

And miss-matched celebrities get to know each other better as, sharing responsibilities for map-reading, they drive across Ireland together in Driving Me Crazy.

Bosco returns to our screens along with Wanderly Wagon and a host of childhood favourites in a series of specials looking at The Story of Children's TV in Ireland.

There are musical specials from JLS and Phil Collins.