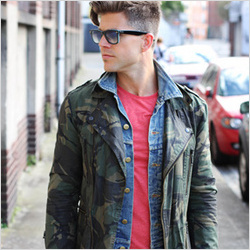 Monday
Partly Cloudy
High 17°C
Low 16°C
Time-out with...Darren Kennedy
Tweet

04.05.13


He is officially Ireland's Most Stylish man after scooping the 2013 title at the Peter Mark VIP Style Awards last weekend. Today I'm taking "Time-Out" with stylist and TV personality…… Darren Kennedy.

1: Congrats on your win last weekend! What did winning the Peter Mark VIP Style Award mean to you?

To be honest I was really humbled, flattered, gobsmacked and delighted all in equal measures. So divide all that up and you'll get an idea of how I felt. It's really nice to be recognised for my style. In a word - I was chuffed.

2: Describe your style.

I suppose my style is a little bit eclectic but with a common thread. I love anything that looks tailored with a quirky urban edge. I think that's the easiest way to describe it. My everyday style would be something quite tailored mixed with classic and then something that just makes me smile. I don't spend ages picking what I'm going to wear either. I usually just decide in the shower!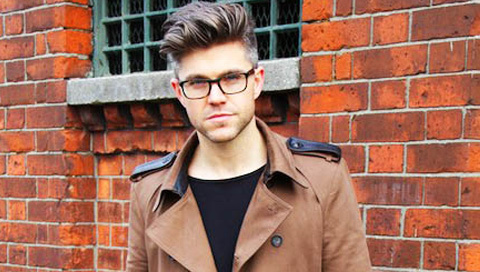 3: What are your favourite brands or stores?

That's an interesting one. I love Brown Thomas menswear I have to say. Also a little bit of Hackett, a little bit of All Saints and a little bit of Louis Copeland. He has the new Blue Line which I'm in love with at the moment. I also love Reiss and of course Topman.

4: Is style and fashion as important to men as it is to women?

It absolutely is. The impact it has on life is certainly the same. Men just approach it in a different way. They don't sing it from the rooftops, they are more subtle about fashion.

5: Who is your style icon?

I have a few, I like to mix it up with some old school and some new. I really like the likes of Carrie Grant and Steve McQueen. With more modern day style I love Ryan Gosling. He always look great on and off the red carpet. I also think David Beckham and David Gandy do it quite well. And Tinie Tempah the rapper, he has great style.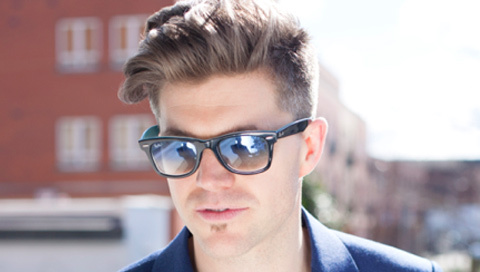 6: Your very in demand at work but what do you do to relax in your time off?

I love nothing more than a good slap up meal with my partner Aidan and some friends. I love to pack up and go away too. In an ideal world it would be Biarritz but I love heading off to somewhere like Lahinch in Co. Clare. A little bit of surfing, a little bit of dancing. I enjoy the simple things.

7 : What beauty products could you not live without?

I love the Kiehl Energiser Facial Fuel so as far as creams are concerned that's my go to. I also love the Kiehl's facial scrub. It's minty fresh in the morning and just wakes you up. Every now and again I might use an oil and I'd have a facial every three months or so. I go to a place called Hyde Grooming in Dublin, it's a lovely little place. Fragrance wise I love Armani and Tom Ford Lime Azur.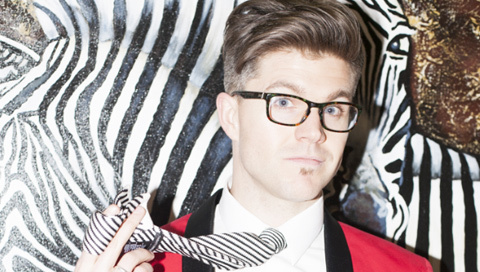 8 : What has been your biggest splurge?

Over the year I suppose my biggest splurge has been traveling and eating out. I travel a lot for work and I'd say I eat out on average four or five nights a week. Now that wouldn't necessarily be fancy places. That's one good thing about the recession, you can get a great meal for a very reasonable price. Also it probably works out the same as shopping and cooking at home when it's only one or two people. I don't really go wild on clothes, I think it kind of depends. I suppose the priciest things in my wardrobe are suits. I have a few Louis Copland suits and a three piece Hackett suit that are costly but they are good investment pieces. I also have a few nice coats and jackets.

9: Who would you love to work with in the future?

Ryan Seacrest, I'd love to work with him. And Ellen. I'd say she'd be hilarious. She strikes me as having the same work ethic as I do. She works hard but she's also great fun. Also Tom Ford - I just love Tom Ford. His style is sensational. He's just a rather fabulous individual.